May 2017 Community Showcase
Welcome to the community showcase, where we celebrate our favorite projects, activities, and other fan works created by Guild Wars 2 players. Read on to check out some of the amazing fan works on display in the Community Showcase Live livestream, and tune in monthly on the official Guild Wars 2 Twitch channel for even more player contributions!
Smay Cosplay is ready for battle in this gorgeous Mistward armor set cosplay.
Kimchi Cuppa Noodle commemorated their third month playing Guild Wars 2 with beautiful art of their ranger.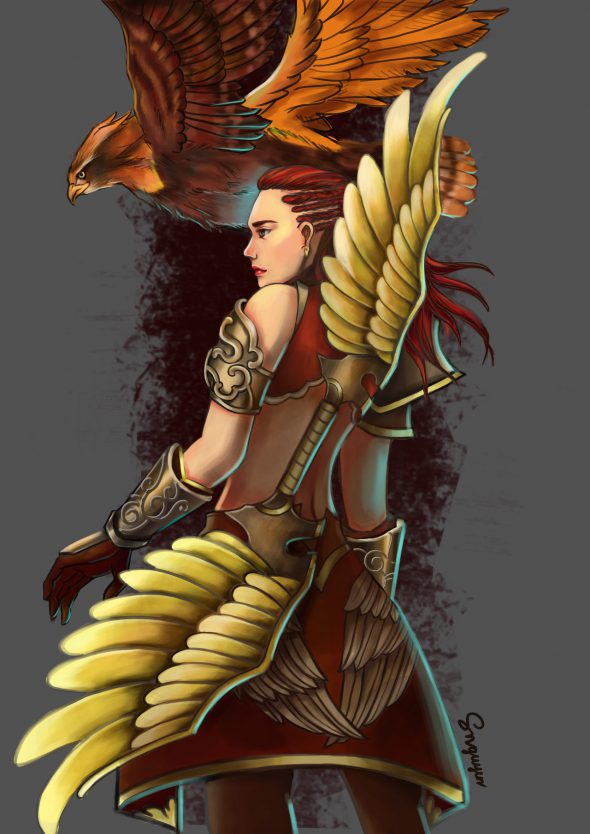 The Designs is back with another stellar piece of art, depicting their charr ranger, Alastor.
The bigger they are, the more players come together to hunt them down. Check out Rustage's new track before you head to your next world-boss spawn!
[embedded content]
We love seeing fans' works of art, creativity, and community organization from around the world. Keep up the excellent work! Hungry for more Guild Wars 2 fan projects? Ready to show off your own? Head to the official Guild Wars 2 Tumblr and read up on the submission guidelines! You can submit your works via the Guild Wars 2 Tumblr, by tweeting @GuildWars2, or in a post on the official Community Creations subforum.
Check out the recording below to see all the fan works in this month's episode of Community Showcase Live!
[embedded content]